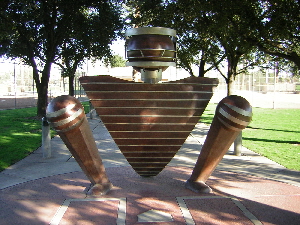 The Palm Desert Senior Softball Association (PDSSA) is a recreational rather than competitive co-ed senior softball association whose members are men and women of 50 years of age or more. Teams are drafted at the beginning of each season. The goal is to have as evenly matched teams as possible.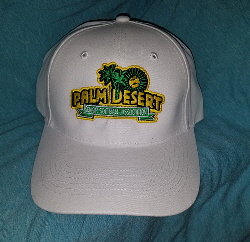 Senior Softball USA (SSUSA) rules apply for Association games with some changes to minimize the risk of injury as stipulated in the PDSSA Playing Rules. For example, pitchers must pitch using a screen to protect them after releasing a pitch. Safety is the number one objective of the association. The emphasis is on safe play, having fun, demonstrating sportsmanship, getting some exercise, having some laughs, and winning, in that order of importance. At this age, we play for the love of the game and each of us should be more than satisfied with the fact that we are still able to participate in the sport at this point in our lives.
Each team plays games on Mondays or Tuesdays throughout the three month season with the first game starting at 9:00 AM. The second game begins approximately 7 minutes after the conclusion of first game. Games are 7 innings with a 5 run maximum per inning except the final inning in which unlimited runs may be scored.
For your annual participation fee you get:
A team tee shirt (sizes S-XXL).

State-of-the-art natural grass fields groomed before the first game each day of play.

Approximately 20 seven-inning games (

weather permitting

).

A chance to exercise and enjoy the sensations of hitting and fielding.

An opportunity to make new friends and acquaintances.

An end of season picnic to include your spouse or significant other.
For more information Contact Us.